COMFORT, REIMAGINED
Warm, soft and light, with a filling spun from recycled plastic bottles that feels like down. You'll find it easier to fall asleep (but harder to get out of bed).

ALL GOOD FLUFF
Our recycled fluffy fill keeps 120 plastic bottles out of landfill, 12 geese fully feathered and saves our precious natural resources.
ABOUT THE ORIGINAL
Our mission is to keep you comfy and healthy - without making our planet uncomfortable and unhealthy.
Details
 ECO-FRIENDLY & ETHICALLY SOURCED:
Each duvet transforms around 120 used plastic bottles into a silky-soft, stress-relieving filling. (*30 bottles per m2 in a 10.5 tog duvet)
 EXTRA-FLUFFY:
Cloud-soft for that snuggled-up feeling.
 CRUELTY-FREE:
The recycled filling means lots of ducks and geese get to keep their feathers.
 TEMPERATURE-REGULATING: Warm when it's cool, cool when it's warm.
 ALLERGY-SAFE:
Naturally resistant to dust, microbes and allergens.
 SKIN-FRIENDLY:
Oeko-Tex Standard 100 Certified as free of harmful chemicals.
 NO COLD SPOTS, EVER:
Resistant to shifting and clumping to keep you warm from corner to corner.
 MACHINE-WASHABLE:
Fuss-free. Wash and dry all sizes at home - even the biggies!
Sizes
Whether you're sleeping alone, or you share a bed with a duvet hog, we've got a duvet size for everyone: 
140 x 200 cm (Single)
200 x 200 cm (Double)
225 x 220 cm (King)
260 x 220 cm (Super King)
Care
Wash and dry your duvet at home. 30°C is more eco-friendly, but 60°C will remove any nasties.
We recommend using with a duvet cover to reduce the need for constant washing. Even if it is super-comfy without :)
Delivery
FREE 1-2 day delivery anywhere UK-wide.
DPD, our delivery partners, will message you on the day of delivery with a 1-hour delivery slot.

Not going to be home? You can ask them to leave it with a neighbour or change the delivery date.
Why DPD? Because they're the only delivery network in the U.K. dedicated to making every parcel they deliver carbon neutral - that's why we love them 💚
Money Back Guarantee
Don't love your new duvet? No worries. Return for free up to 60 days after you buy it.
SEE HOW GOOD WE ARE IN BED
Customer Reviews
Write a Review
Ask a Question
Very Snuggly
Just got the 10.5 tog and very impressed. It manages to be light and breathable but warm and snuggly at the same time. Perfect timing just as the temperature dropped. Would fully recommend, just need pillows from them now!
20 Oct 2021
Kathryn V.

United Kingdom
I LOVE this duvet
Our feather duvet was very old and shedding feathers. I was keen to get a synthetic one mainly from a hygiene point of view but when I found this was delighted that it was also vegan and made from recycled materials. It is warm, but not too warm and much cosier than our old one as the filling doesn't move around! Highly recommend. Thanks you for designing such an innovative product.
18 Oct 2021
Meghan C.

United Kingdom
Great
I really like it! It's my first time not having a down filled duvet, so it's different for me, but I like it. It's nice and light & has kept me warm so far, I just stick a little hot water bottle under there with me & it keeps me toasty all night.
18 Oct 2021
KA S.

United Kingdom
Super comfy and warm
Its clean, comfy and it keeps me warm. And its environmentally friendly!
15 Oct 2021
Linda S.

United Kingdom
Cosy comfort.
Light but so cosy. Drapes well too, very pleased with it, have recommended to family & friends.
14 Oct 2021
Tracey J.

United Kingdom
Fabulous!
Perfect duvet, we now have one for camping and one for home!
11 Oct 2021
Annabel Y.

United Kingdom
Duvet
Brilliant. Don't get so hot and seem to sleep better too
11 Oct 2021
Ashleigh H.

United Kingdom
Heaven!
This duvet is lovely and light and warm. Stays perfectly in place in a duvet cover. Love that it's eco- friendly too!
29 Sep 2021
Conchita M.

United Kingdom
Perfect
I have used this duvet for a couple of months now, it is so light but still cosy - just like sleeping under a huge cotton wool cloud! Would recommend to anyone!!!
24 Sep 2021
Olwen P.

United Kingdom
10.5 tog duvet
A lovely snuggly warm but light weight duvet . Love the little messages around the edge and the packaging is above and beyond. I wish I needed to reolace more than one!
23 Sep 2021
Josie C.

United Kingdom
Excellent product
I love my new duvet. It's very snuggly!
21 Sep 2021
Larraine S.

United Kingdom
Love it
Everything about the purchase was amazing . Customer service was brilliant and genuine . The quilt has really helped with the night time flushes which is exactly why I bought it . It's also super comfy x
20 Sep 2021
Kathryn M.

United Kingdom
Amazing
So soft, not rustly and at 7 tog not too warm and not too cold. Just perfect.
20 Sep 2021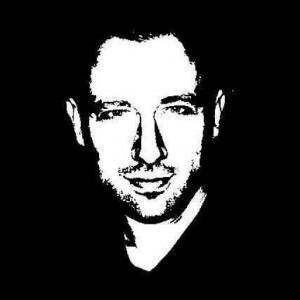 BE
BORIS E.

United Kingdom
Light and snuggly
It is the 2nd vegan duvet that I have purchased and the first one from Duvet Hog and honestly Duvet Hog is just as good as other vegan duvets and at a cheaper price. I love that it comes in a cotton bag as well.
15 Sep 2021
Angela S.

United Kingdom
Perfect Duvet
As light as anything but perfect temperature …… you have to use one to appreciate how good. Super king fits in washing machine and dry in no time at all ….. I'll never have to buy another duvet as now got summer and winter
14 Sep 2021
lynn h.

United Kingdom
Duvet
I love the duvet, so soft and comfortable, so pleased that I ordered another one straight away
FAQ'S
Need to know
Here are the answers to all the
usual things you ask us. If you want
the whole hog, check our FAQs.
What is the Duvet Hog Original made of?
Filling

Thanks to the 100% recycled extra-fluffy vegan-down, each duvet:
Saves 12 geese from live-plucking as 2 pounds of goose down is required in a typical duvet.
Keeps around 120 PET plastic bottles away from landfills and our marine buddies.
Leaves our natural resources well alone, in nature.
Doesn't create new waste – in fact, our factory produces zero waste.
Uses 33% to 53% less energy to make, than other duvets.
Reduces C02 emissions by 50%.
Casing
Hands up, we're not there yet with the virgin polyester casing. But we're super keen to do a sustainable swap - for one made from recycled bottles.

So, what's the hold up? We need to grow in order to be able to afford to do so.
So why not use cotton like a traditional duvet? Here's why:
The peachy-soft casing we use gives the Duvet Hog Original its trademark super-soft and extra-fluffy feel.
Our duvet doesn't need a tightly-woven 'down-proof' cotton casing. Because unlike feathers and down, our vegan-down isn't trying to escape!
The 'pores' in our super-soft casing mean excess heat is allowed to escape, keeping you warm when it's cool and cool when it's warm. More zeds.
A traditional duvet requires up to 9 square metres of cotton fabric for its casing.
This amount of cotton requires over 4,500 litres of water to grow.
This, in turn, means that to grow enough cotton to cover all the duvets we Brits buy over the course of a year, we'd need 34.2 billion litres of water.
Sound a lot? Sure does, when the planet needs us to conserve water, not waste it.
Where is the duvet made?
It's designed in the UK, and made with a lot of love in our Estonian eco-factory, which produces zero waste.
Will the filling shift or clump?
Nope. Layers of our extra-fluffy vegan-down are held in place with our wavy quilted design, like a puffy jacket. It'll give you the same warm hug you get from your puffy jacket too.
Shifting, bunching or clumping tends to occur with a 'box-constructed' duvet. This has loads of box-shaped pockets, each with a little hole through which the filling is blown. Problem is, the filling escapes from these holes too! Give it 18 months, and it can move to the edges of the duvet, away from the middle - where your body is!
Is it REALLY possible to wash and dry the duvet at home?
Absolutely! Our mission is Spin Me Don't Bin Me. We'd much prefer you wash your duvet rather than throw it out when it gets dirty. So, to keep it at its fluffiest, wash at an earth-friendly 30° C, with like colours. Tumble dry on low.
What if I want to return my duvet?
Not for you? No problem and no hard feelings. You can return for free. That said, returning isn't a very eco-friendly process, so we'll probably ask you to donate it instead (we'll refund you, of course!). This is the best way to give your duvet a second lease of life and reduce CO2 emissions.
What happens when my duvet dies? 😢
We've designed the Duvet Hog Original in such a way, that once there's a proper recycling system in place in the UK, the whole duvet can be recycled as one (less the binding), then used to make new products.
Our ultimate vision is of a take-back system where we can turn your worn Duvet Hog Originals into brand new ones.
FREE SHIPPING
& RETURNS
No cost, no faff, just
irresistible duvets from
door to snore.
RISK FREE TRIAL
(60 NIGHTS)
Hey, if you don't love
it after 60 nights, we'll
take it back for FREE.
2-YEAR
GUARANTEE
Sleep soundly knowing
we've got you covered.
Zzzz Zzzz